I HAVE DESIGNED AN ASCENSION ACTIVATION PACKAGE


 ESPECIALLY CURATED TO FACILITATE EMBODIED ASCENSION™ FOR LIGHTWORKERS HEALERS AND EMPATHS
WHEN YOU BOOK YOUR ASCENSION ACTIVATION PACKAGE YOU WILL RECEIVE:
1 x 90 min Transference Healing for alchemical Lightbody Activation and Healing
1 x Guided Meditation Ascension Practice MP3 and mini-guide PDF
2 x 60 min therapeutic/spiritual coaching session to process your spiritual ascension process and determine next steps and deeper awakenings. This session might also include Family Constellations, and other healing transmissions.
1 x 60 minute Follow-up Holy Fire Reiki / Karuna Ki Healing Session
Plus you will receive a vibrational Activation essence to integrate your healing session.
PLEASE NOTE THIS IS A LIMITED OFFER (SAVE $100)
T's & C's: all sessions to be used within 2 months of booking.
All sales are final.
Price includes postage within the USA. 
If you are based overseas please note that there may be a small add-on necessary for postage to your territory.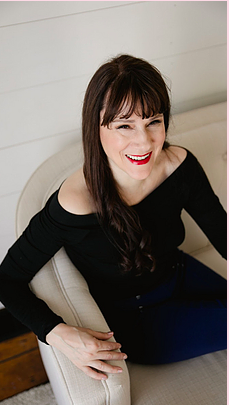 Ilyse
Business and Abundance Coach
"I have been working with Scarab for a year now and I have to say that the person I was a year ago is unrecognizable. 
Scarab is a true master of her gifts (which is very rare). She is fiercely devoted to her work and that is reflected in the fact that she goes above and beyond by doing what she is called to do for each session (also very rare). 
I'm so deeply grateful that I found her. Her work is extraordinarily powerful. I'm more anchored and grounded in the truth of who I am.
I see myself and the world more clearly and positively. I feel lighter, more joyful. The relationship I have with myself has deepened and my intuition has heightened.
Also, I now sleep like a 'normal' person after suffering for decades from insomnia. I'm very excited to continue my healing journey with her and can't wait to see what unfolds as I venture deeper into this work with her.
If you have a calling to work with her, take it very seriously!" 
Thanks for submitting your information! Please continue with the checkout process.
Frequently Asked Questions
Can I get a refund ?
All sales are final so please be very sure that you are READY for transformation.
How do I schedule my appointment?
Upon purchasing your package of healing and coaching, you'll receive further instructions on how to book a time for your appointment via calendly.com
Can I purchase coaching more than once?
Absolutely! If you find yourself in need of a longer term coaching plan, Scarab is happy to work out a regular client rate with you!